Co-founded in 1999 with the late Passionist priest and cultural historian Fr. Thomas Berry, we are the first community of Catholic sisters founded within the Eco-Zoic Era.
Eco-Zoic, a phrase coined by Thomas means 'House of Life,' and refers to the emerging geological era of Earth where we go forward as mutually enhancing members of this Single Sacred Community.
The first principle of the Eco-zoic era:
Earth is a communion of subjects, not a collection of objects.

All The World is Sacred by Peter Kearney. Whole song available below:
https://peterkearney.bandcamp.com/track/03-all-the-world-is-sacred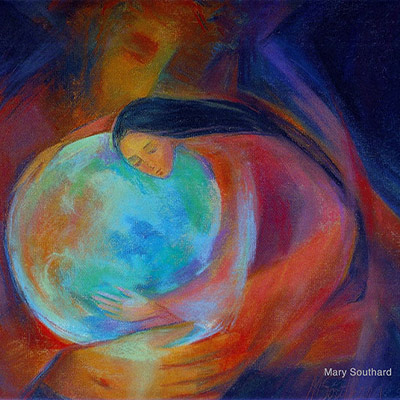 Used with permission /Mary Southard,csj